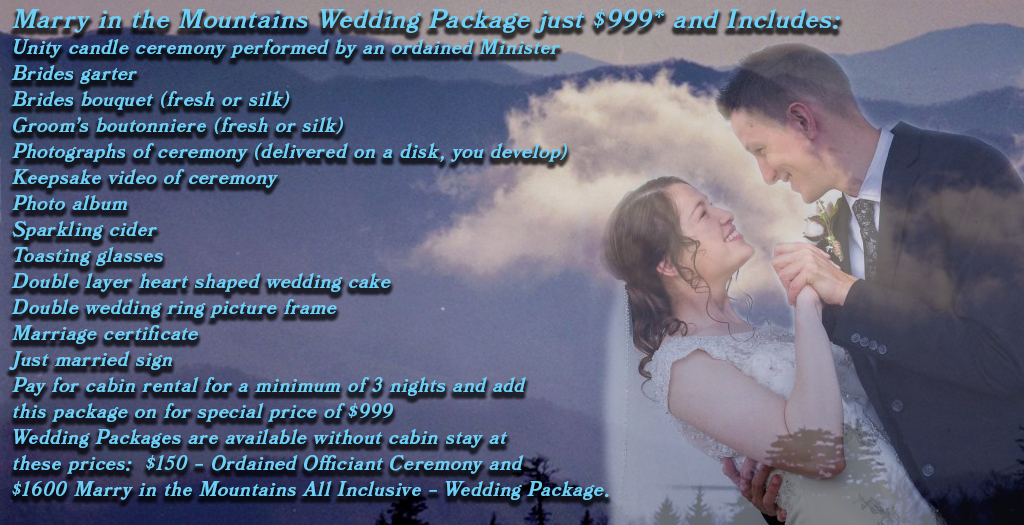 Weddings | Renewals | Elopements and Honeymoon Package in the Mountains
This package must be booked by phone. Call: 865-453-0788 To Reserve Honeymoon Cabin and Wedding Package.
Pay for one of our awesome honeymoon cabin rentals for a minimum of 3 nights and add the above Deluxe Marry In the Mountains Wedding Package for the special price of $999!
Ask about our $99 Cabin Wedding Package when you pay for a minimum 3 nights in one of our awesome cabin rentals! Choose from Rollin' in the Hay or Hanky Panky for $99 cabins opportunities.
Find Marriage License Requirements Here!
Choose Your Cabin Below for a 3 night minimum!